You are hereBlogs / Ross P's blog
Ross P's blog
---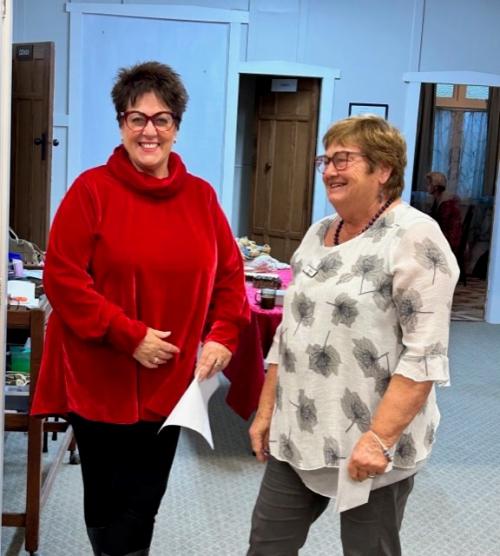 Eileen and Anne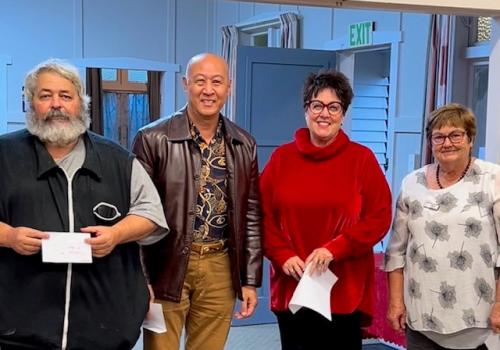 Yuzhong and Gary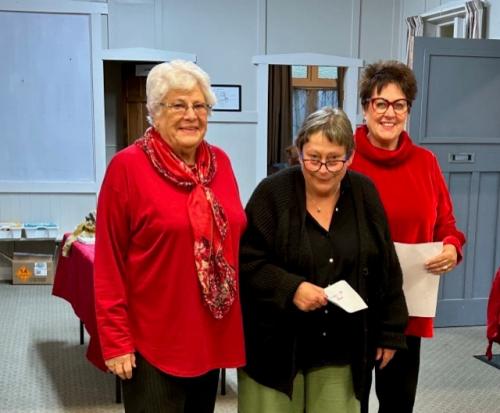 Lesley and Kathy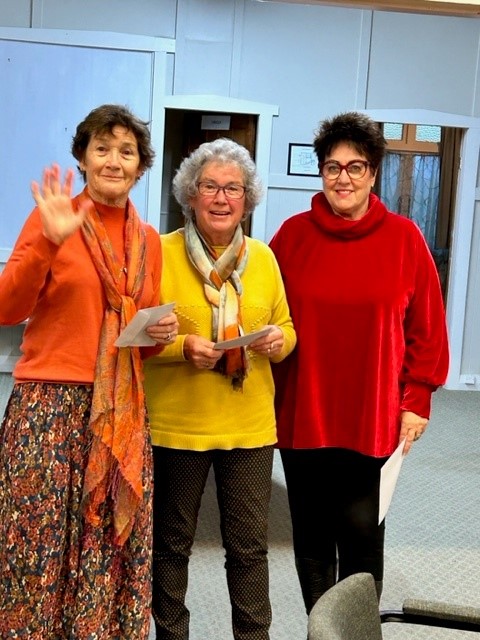 Rachel and Judith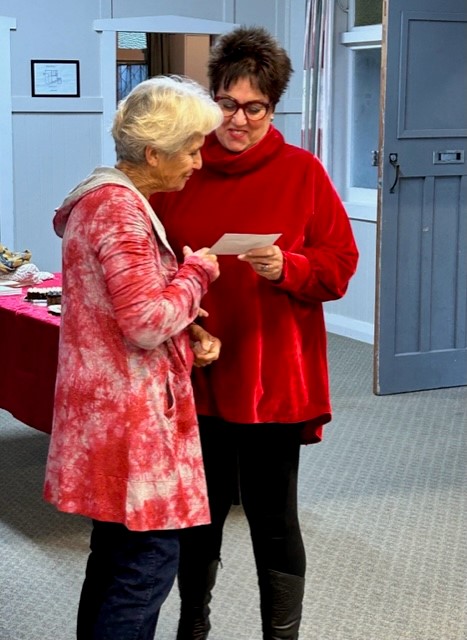 Ella and Anne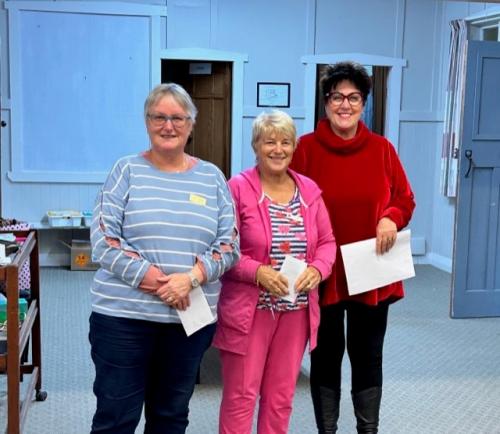 Deslee and Margaret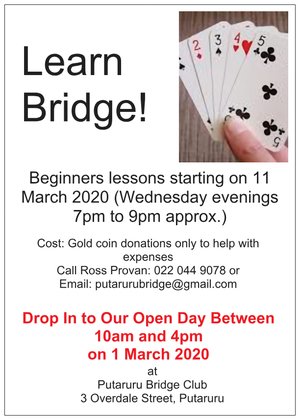 Lessons Flyer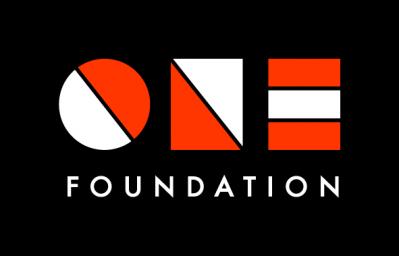 One Foundation: has been kind enough to grant Putaruru Bridge Club enough money to replace all of our chairs. Once again our chairs will have padding in them! Thank you One Foundation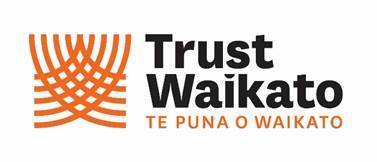 Trust Waikato
Hi Everyone
Trust Waikato have granted the Putaruru club $1,000 towards the cost of a new scoring computer. This will replace our 8+ year old laptop for scoring, dealing etc.
A huge thankyou to Trust Waikato for this donation, which will go a long way towards the club's future sustainability.
Ross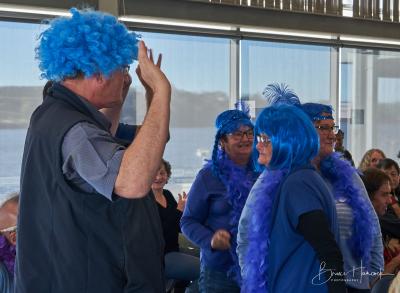 Waikato Blues
Both Putaruru and Tokoroa had teams at the Cambridge Sixes (with a little help from some new friends from Huntly and Waitomo).
Above are Ross, Bev, Eileen and Helen from Putaruru.
No prizes, except for in the raffle but everyone had a fun day.
Ross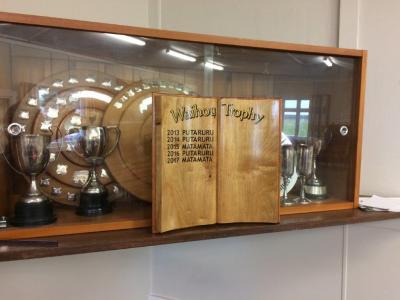 Waihou Trophy
Last Sunday it was Waihou Trophy time again and, this year, the trophy is returning to Putaruru!
Eileen Barker and Helen Haigh were the top pair on the day with Putururu pairs occupying the top 4 spots, and no Putaruru pair scoring under 50%.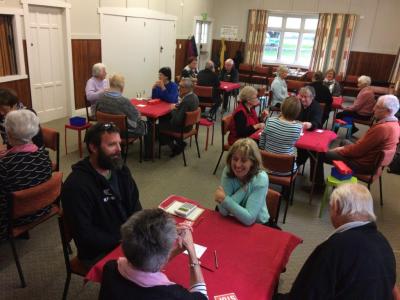 Putaruru v Matamata
Thanks to Matamata for being such great guests - better luck next time!
Ross
Prompted by club member Dean Gittings, the Putaruru Club donated approximately 28 packs of playing cards to their local primary school. In response, the club received a mountain of beautiful thank you cards complete with individual messages from the pupils who made them. The players thoroughly enjoyed reading through them during their tea break.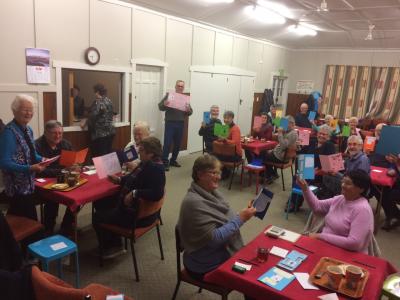 Tea Break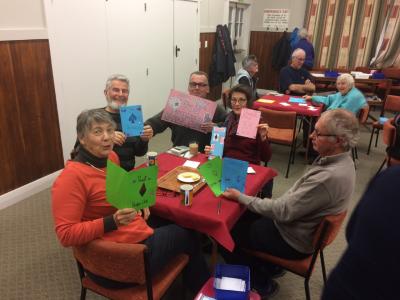 Dean & Friends
Putaruru Bridge Club are offering free lessons to beginners. 10 lessons will be presented at the club rooms in Overdale Street, Putaruru on weekday evenings. Exact dates and times are negotiable depending upon responses.
More information is given on the attached flyer.
We would love to see you!
Ross Provan
Club President
On Thursday the Putaruru Club held it's annual 8B Open Pairs Tournament. The day was a great success with 42 players playing two sessions.
Congratulations to our winners as follows:
Session 1 - NS: Michael Neels and Ella Gray
Session 1 - EW: Gary Foidl and Yuzhong Chen
Session 2 - NS: Diane Emms and Jane Stearns
Session 3 - EW: Anna Kalma and Lesley Quilty
Overall Winners - Anna Kalma and Lesley Quilty