---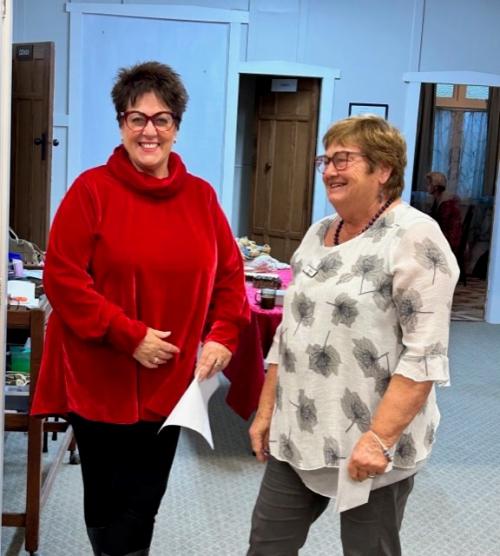 Eileen and Anne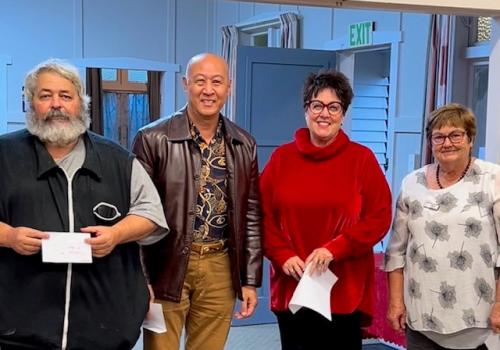 Yuzhong and Gary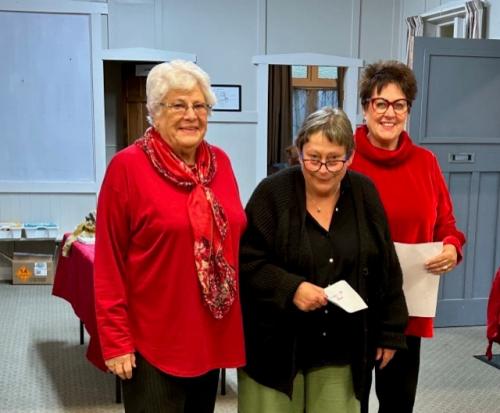 Lesley and Kathy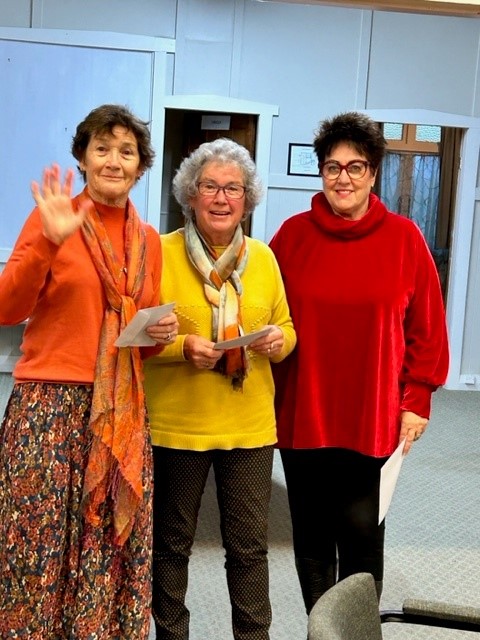 Rachel and Judith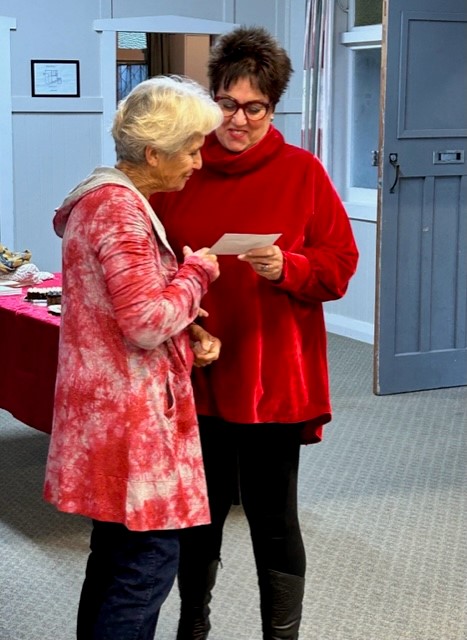 Ella and Anne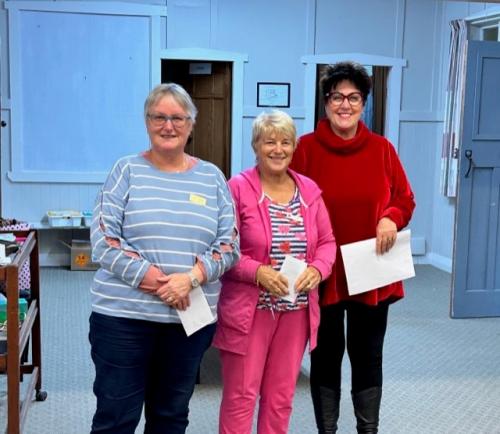 Deslee and Margaret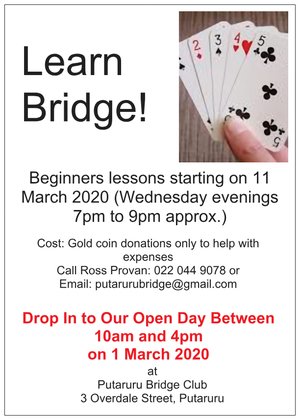 Lessons Flyer
On Sunday 13th October, the sixth and final round of the Waikato-Bays Junior League took place at Te Awamutu. Well done, to Rachel Young from Putaruri who came in 5th place overall.

rachel young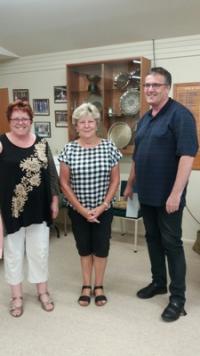 Susan Yvonne and RossPutaruru Bridge Club players, Ross and Susan Provan were successful in the first round of Waikato Bays Intermediate Bridge League hosted magnificently by Taupo this weekend. Competing against fifty-six players from across the Waikato Bays Region, they won their own section, the Diamonds and are presently lying joint fifth overall on the ladder with an average after two sessions, of 55.03%. The Intermediate Championship League is an annual event, organised by Waikato Bays Regional Committee to find the best Intermediate grade pair who at the end of the season receives the large Championship trophy and a cash prize. The competition is based on collecting points at each of the eight tournaments. It is not necessary to win to be awarded points. Prizes go to the top ten players with the most points at the end of the year. The eight tournaments are held in different venues across the region, the next tournament will be hosted by Katikati Bridge Club, on Sunday 19th May. These events are great fun and players meet and form lasting friendships, come along Waikato Intermediates and join them at the next venue in May.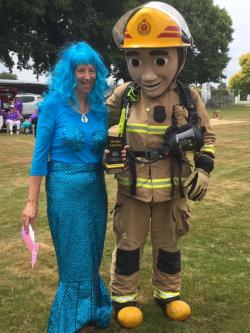 A great day was had by those members of the club who came along to the Water Festival held in Glenslea War Memorial Park on Saturday to promote the Bridge club. The weather was fine as Ross in his pirates outfit, Jane dressed as a mermaid and Eunice as Britannia ruling the waves set up their stall to attract local people to come along to lessons on March 6th at the Bridge Club.
Take up the challenge and come along to our fun bridge lessons. The first two are free taster sessions - so join us to see if this hobby can become your new passion in life for 2019! Contact our tutor Ross Provan for details 022 044 9078 or email the club putarurubridge@gmail.com
Mereana and Barry discuss a variety of interesting points.Click here or paste this link to your browser to listen to the latest episode of The Bridge Zone.
www.accessradio.org/Player.aspx?eid=96f98a66-6c77-4151-a448-e2e277ad60df
Luck, skill or form – what helps you at the table to rise above them all?
On the Bridge Zone Racing Channel – Barry places his bets for the winning teams at Tauranga's Mini Congress this weekend
Based on current form and names his "roughy" pick, he did well at Thames – can he repeat it?
Some fascinating discussions, why not reply and give your opinion? Click here or paste this link to your browser to listen to the latest episode of The Bridge Zone.
www.accessradio.org/Player.aspx?eid=703db04d-4f25-4e40-a31d-4a190a975ee7
The end has been PUNCHED thru - we close off our conversation with Samantha – Postcard from Scotland will return in February
Tournament Directors are discussed – Is there gender and/or age inequality issues here?
We announce our next guest on the Bridge Zone
Book 3 this year – Bridge, Zia and Me by Michael Rosenburg
The conversation with Sam Punch continues and we hear the update from Kevin Judd on his journey into the Bridge World and the Bridge PhD. HOOL is mentioned as we discuss Bridge and that it needs to become more attractive to the younger generation. Can we improve the image of Bridge, is it too boring and/or gambling related? Global domination – May 11th 2019– we jump on board with Warsaw– Universal Bridge Day. The Keep Bridge Alive Campaign starts Feb 5th 2019 and runs until end of March.